Activision will need more than Microsoft to compete on app stores; but it's a start
August 18, 2022
by Kate Forscey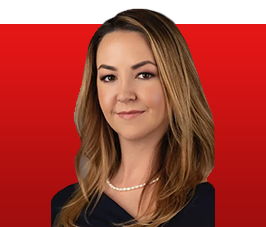 These days, gaming is having quite a moment. Annual videogame revenues now eclipse those of Hollywood—by a long shot. Consumers can choose from playing on Nintendo's Switch, Sony's Playstation5, Microsoft's Xbox Series X|S, their home PC, or even their phone. And developers like Blizzard, Electronic Arts, Epic, Riot Games, and a host of smaller companies are creating so many new and exciting games that it might be overwhelming for gamers if they weren't so excited about the bounty and each new installment.
But peek beneath the surface, and gaming isn't what it can and should be. To buy a new console, gamers have to shell out $700 or more, a major barrier for lower-income and even middle-class families facing sky-high inflation. That's of course assuming you can find one. And once you buy a console, you're locked into that system and whatever games come along with it. The same goes for your phone; if you switch from an iPhone to an Android, you can say goodbye to all those games you bought.
It's not much better for developers. Competition is fierce, and break-out hits are all too rare. On top of the millions it can cost to develop a game, it can cost millions more to port it to a new set of devices—which is why most smaller developers create their games for just one system. If a gaming developer wants onto an iPhone (the most popular gaming device by far), it must give up a few things, such as 15 to 30% of its revenue for every sale on the App Store or in the app. And no matter how popular the game, gatekeepers with market power can block a competing developer from accessing their platform or even kick a developer off after the fact.
That's why there's reason to be cautiously optimistic about Microsoft's proposed acquisition of Activision/Blizzard.
Cloud gaming, coupled with ubiquitous broadband, promises a new world of opportunity for gamers and developers alike. With most of the code and processing hosted in the cloud, gamers need not buy a new Xbox to play the newest Halo game or upgrade their computer's video card to play the latest Call of Duty. Instead, a gamer can use their existing device, log on, and let the games begin because a game written for the cloud could be played on any console. In short, no more siloed games.
Microsoft has already embraced cloud gaming, integrating it into their Xbox consoles and hosting Minecraft games for mobile devices. Activision, leveraging Microsoft's experience, can open up a new world of opportunities for consumers to access even more games from any device, while lowering the costs for developers to reach a broad new audience.
For cloud gaming to go mainstream, however, it requires significant interoperability between systems. Interoperability is the principle that consumers can access their data and services seamlessly irrespective of the device. That's something largely true for PCs—whether you buy an Asus or Samsung or Dell, you can download a game from the Microsoft Store or Steam or Blizzard or Riot Games and it will just work. No extra permissions are needed. But interoperability isn't there (quite yet) for consoles, and certainly not for mobile devices.
And that's a problem because mobile devices are the modern-day gaming console. Consider this: More than half of videogame revenues are attributable to the mobile market, and whereas almost every adult in the United States has a Google or Apple smartphone, fewer than a third have access to a traditional console.
As such, Microsoft's success will hinge on its relationship with the mobile gatekeepers. So will Google and Apple let cloud gaming become the future?
Probably not. The market reality is that Apple and Google want to be the dominant landlord for apps, especially gaming apps—tight controls over the app store mean high profit margins from collecting rents. Apple in particular has vehemently opposed to giving gamers additional options on its devices: Apple prohibits its users from accessing other gaming platforms with better prices and services, and Apple kicked Epic's Fortnite off the iPhone, not for a security or privacy violation, but merely because Epic offered its customers an alternative payment option.
In short, if Apple doesn't allow Activision on its App Store, then the consumer will still have to buy a console to enjoy all of those games. Unless we have a change in the law, gamers may be living in the walled garden that Apple insists on.
Fortunately, Congress has been proactive on this front and has already advanced the bipartisan Open App Markets Act to the Senate floor. Importantly for gamers, the bill would prohibit Apple and Google from locking developers into using only their app stores and their services; Fortnite could return to the iPhone, and Activision could bring World of Warcraft, Overwatch, and Diablo to mobile devices.
An open, interoperable gaming market benefits gamers and game developers alike. It'll mean lower costs for consumers, more access to games, and a lot more fun. And if Microsoft's merger with Activision can accelerate the transition to cloud gaming, that's all for the better. Unlike most games, it's a classic win-win-win.
Kate Forscey is a Contributing Fellow at The Digital Progress Institute and the Principal and Founder of KRF Strategies LLC. She has served as Senior Technology Policy Advisor for Congresswoman Anna G. Eshoo and Policy Counsel at Public Knowledge.