Problem Solvers in Congress Want to Extend the Affordable Connectivity Program
Congress must extend funding for the ACP or condemn millions of Americans to second-class Internet
September 6, 2023
Kate's Blog
by Kate Forscey, Contributing Fellow at The Digital Progress Institute and Principal of KRF Strategies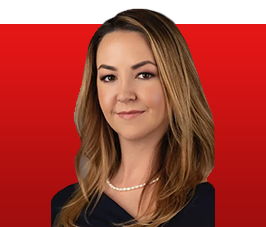 As 2024 looms, Congress has a decision to make: whether to continue to fund the Affordable Connectivity Program ("ACP") or to let the program die on the vine.
Galvanized by the pressure of COVID-19, a bipartisan Congress created the ACP with $14.2 billion in funding in November 2021. The program provides eligible households a discount on Internet services of up to $30 per month—and up to $75 per month on qualifying Tribal lands. It also provides a one-time discount of up to $100 towards a laptop, desktop, or tablet from participating providers.
Since then, the ACP has helped provide Internet to over 20.5 million American families and veterans. Thanks to the ACP, low-income households can afford the access they need for work, education, healthcare, and democratic engagement in the digital age. The data shows that we are making real progress on the affordable access problem that has plagued the U.S. for over a generation.
But there's a problem.
The ACP's funding will likely be completely depleted by the middle of next year, relegating those Americans to second-class status again unless Congress steps up to replenish the coffers.
Fortunately, members of Congress themselves are already recognizing their urgent obligation to act. A bipartisan group of Members known as the Problem Solvers Caucus last month called on congressional leadership to extend the ACP in the upcoming government appropriations bill.
As these lawmakers point out, "in the Twenty-first Century, broadband connectivity is essential to maximizing educational opportunities, stimulating economic growth, lowering health care costs, investing in a skilled workforce, and connecting individuals with their loved ones." How right they are!
Frustratingly, those who stand to benefit the most from the innovations high-speed Internet enables—low-income families, veterans, small businesses, and individuals with disabilities, are the ones who struggle most to get access. As studies have consistently shown, a lack of broadband can perpetuate the cycle of poverty, especially for those facing other barriers.
ACP directly addresses the best known factor contributing to the digital divide—price. Frankly, deciding between groceries for the week or Internet service isn't really a choice. Thanks to the ACP, low-income households are no longer faced with this Hobson's choice and can afford both. And families from Alaska to Florida, California to Maine, and everywhere in between are taking part.
That's why it's heartening to see lawmakers in both parties, led by the Problem Solvers, proactively searching for solutions to keep the ACP funded. This bipartisan backing stems from the way ACP harnesses priorities on both sides of the aisle to tackle a shared goal, through twin pillars of public-private partnerships and consumer empowerment. As the letter argues, "Connecting every American to high speed, affordable broadband requires public-private partnership, and it is the federal government's responsibility to provide secure and reliable investments."
So it's no wonder that the broad support the ACP got in 2021 endures today. State and local lawmakers, broadband groups, and providers are echoing the same call.
The momentum is there. But government leadership needs to ensure the ACP's continuation and appreciate the urgency. After all, without Congressional action, millions of unsuspecting Americans who have come to rely on ACP discounts will find the rug yanked out from underneath them overnight.
Candidly, this responsibility rests at all levels of government. 46 members, while significant, can't get the job done alone, and the appropriations process is always thorny with competing interests. It is incumbent upon the Biden Administration to publicly reiterate to Congress that the ACP remains a priority and insist Congress replenish its resources.
The fact is that, without continued support, our shared goal of bridging the digital divide run the risk of sliding backwards, along with American competitiveness. By extending ACP funding, Congress can ensure the program continues to provide enduring opportunities for all Americans.